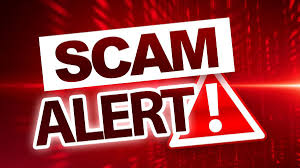 This thing is not Funny at all that Review Scam warnings even if a person has installed with the special services of "do not call" registry, that poor soul may still receive numerous calls on his land line or his cell phone from an unknown person or a computer that has dialed the number randomly. Phone scams are the easiest and most effective way of playing on with your nerves nowadays. All types of frauds, cheating, theft online and from credit card robbing to anything else is committed behind the curtain of phone scams.
A common scam now a day is one in which people receive calls from unlisted numbers telling them that their vehicle or any electrical appliance warranties are about to expire, and this is their final chance and warning to act. As these are random calls, it doesn't matter whether it's faking the reality or not. Many people receive calls regarding car license expiry, where they don't even have a car. It is ridiculous and annoying at the same time.
Some people are of the opinion that the federal do-not-call list, should work with state and local authorities. In simple words everything and every number will be tracked down so as not a single call can be unknown and without identity. This will help in finding the scam artists and cease them from damaging social and personal lives. Unwanted and random calls are the source of these scams, and once they are blocked there is no way that these scam artists can violate your privacy again.
The list can continue forever but there are some important things to realize first. Firstly, one must not forget that the biggest responsibility lie on our shoulders. We should be careful and very observing in our dealings with unknown or even suspicious people on phone. We require intense and extreme care when dealing with unsolicited telephone calls.

If their exciting offer sounds as though it is something we might be interested in, we should check the company's whereabouts and registration first. By being careful, we kill the 50 % chance of being cheated on phone. Your money and your time is most precious thing along with your peace and this should not be given away by such phone scams.