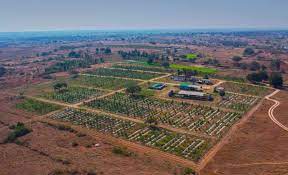 What are the real tangible benefits of an agricultural B2B directory? In this vast world marketplace, it's important to connect buyers with the right kind of suppliers. In agriculture there are a diverse range of products available on the market. There is also a wide variety of agricultural equipment used to sow and harvest crops. With such a huge number of crops, machinery and suppliers to choose from, having an agricultural directory can be a huge help.
For farmers or companies that need to buy agricultural machinery and/or crops, taking advantage of a B2B directory makes a ton of sense. Having a single location for buyers to go to receive information about manufacturers and suppliers makes things much simpler. For agricultural buyers that are seeking out specific crops or equipment, it is great to have a single directory to compare all of the agricultural suppliers. Potential customers will then have a straight forward means to contact the suppliers and compare prices.
At times, suppliers and customers maybe in different countries. China is one of the chief exporters of agricultural machinery. China regularly exports well over 4 billion dollar's worth of agricultural equipment each year. The market demand for this type of machinery is growing quickly, not only in well established countries such as Europe, demand is rapidly growing in many developing nations as well. Because of these factors, the best deal could very well be the one that is in a different country. Having a single comprehensive agricultural directory will simplify the search.
When buyers are on the lookout for the best deal, gathering information is critical. In specific cases, even minute details can make a huge difference. Specific suppliers could have crops with your require traits. Price and shipping policies usually vary between suppliers. A good buyer will make all the important comparisons. Having all that information right there at your fingertips can be a huge help.
If a buyer is looking for certain kinds of feed crops, a supplier's directory will be of tremendous valuer. The buyer can sort through all the important features of that feed crop before making a decision. The volume of crops needed is another essential factor. How fast the shipping will be, may also be important information to gather..